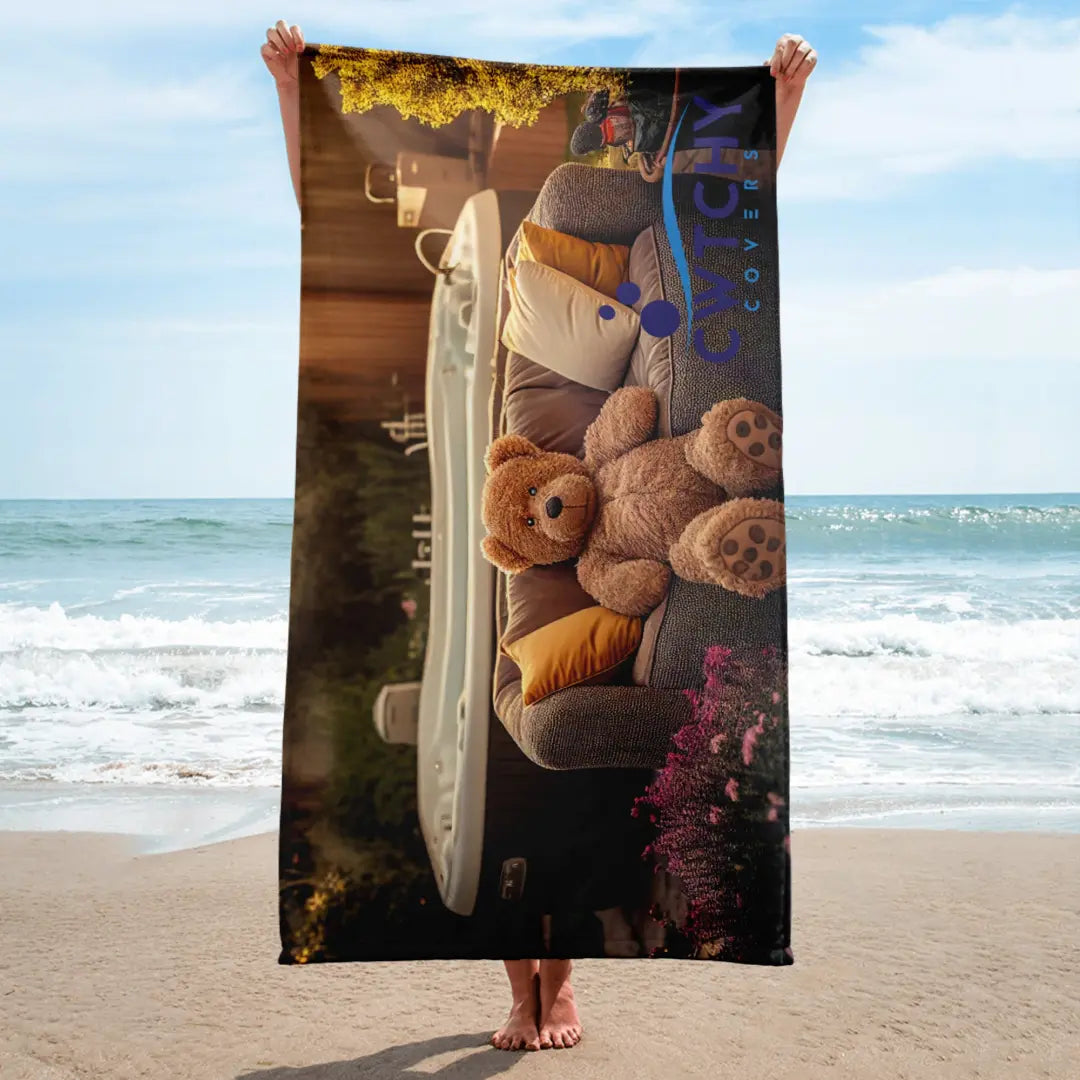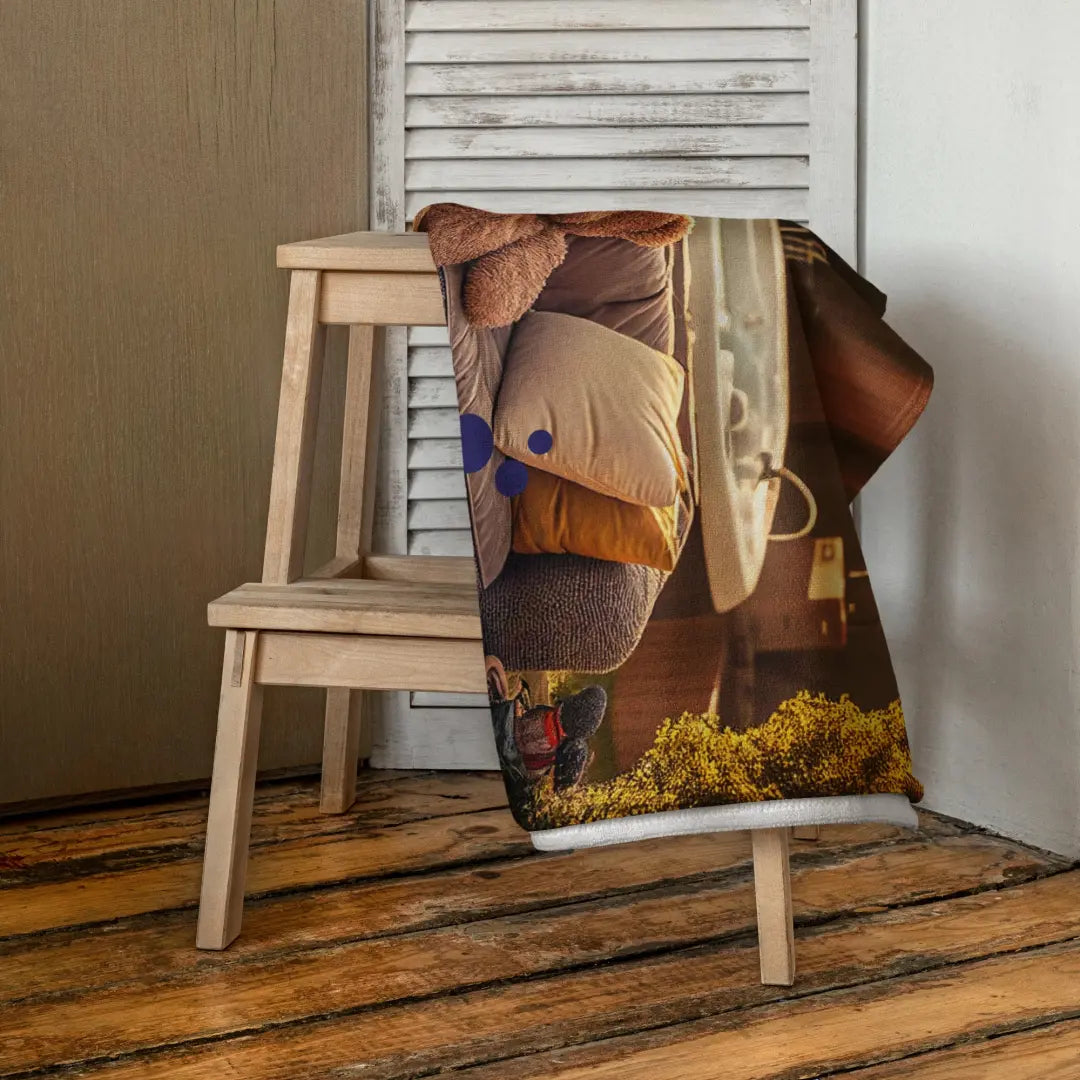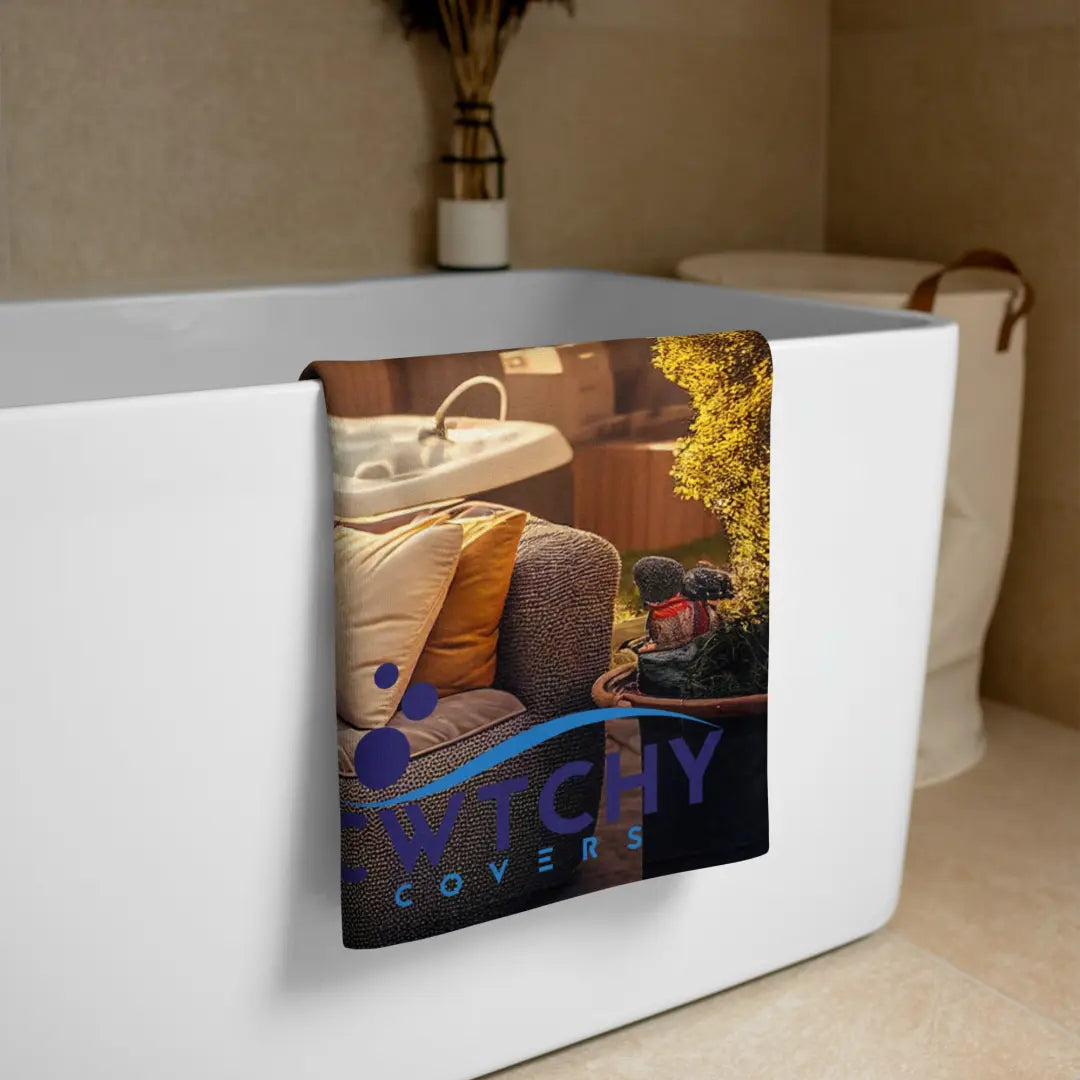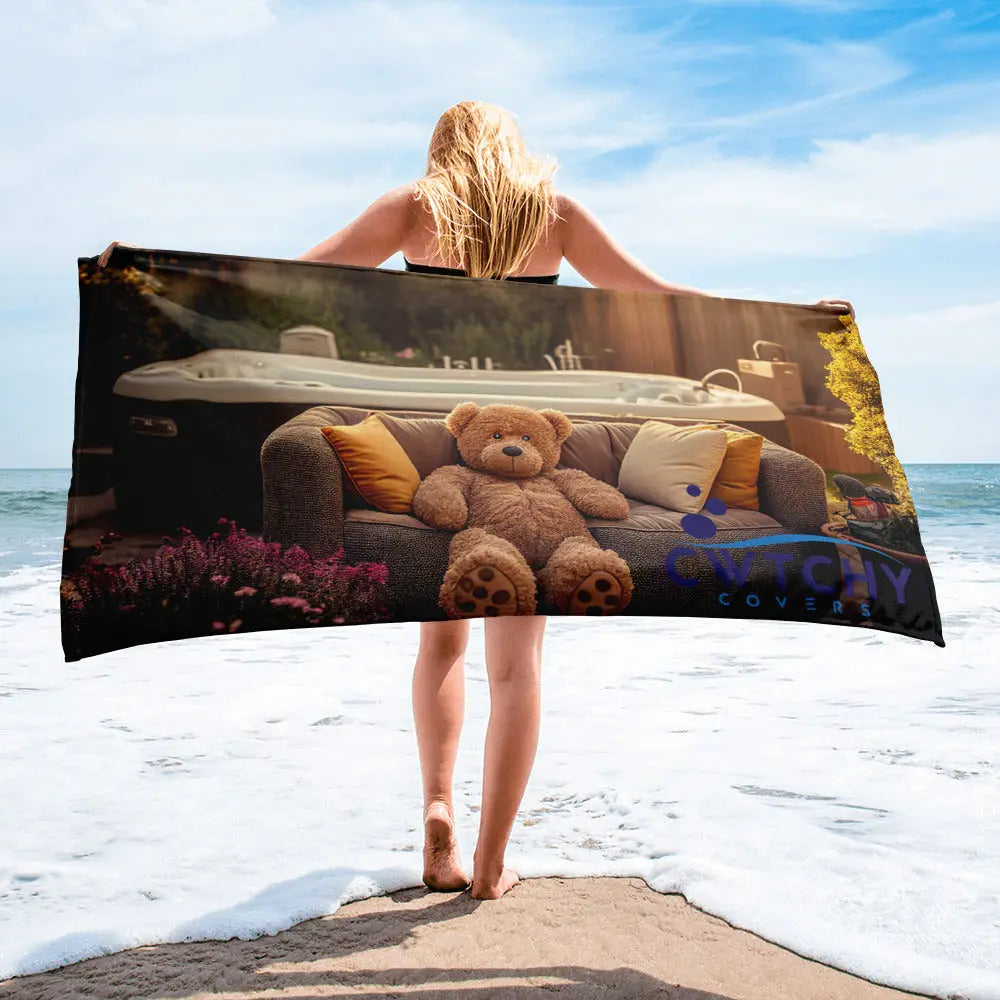 Cwtchy Covers Cap'n Cwtch Beach & Hot Tub Towel
Share
The luxurious Cap'n Cwtch Beach & Hot Tub Towel, your must-have companion for beach days and poolside relaxation. Experience unparalleled comfort, warmth, and absorbency with this premium-quality towel, crafted from a plush 52% cotton and 48% polyester blend.

Indulge in a cosy embrace as the thick, 10.6 oz/y² (360 g/m²) fabric weight effortlessly envelops you, keeping you warm even on cooler days. Say goodbye to long waits for your towel to dry, as this high-performance blend dries quickly, ensuring you can maximise your time basking in the sun.

At 30" × 60" × 0.28" (76 × 152 × 0.7 cm), the Cap'n Cwtch Beach & Hot Tub Towel is the ideal size for all your needs. Whether you're sunbathing on sandy shores, lounging poolside, or unwinding in a bubbling hot tub, this versatile towel has got you covered.

Turn heads with the towel's striking, vibrant print on one side, guaranteed to make a statement in any crowd. The non-printed side boasts a soft terry fabric, enhancing the towel's water-absorbent properties, allowing you to dry off swiftly and stay comfortable throughout your day.

Upgrade your beach and pool essentials with the Cap'n Cwtch Beach & Hot Tub Towel – a perfect balance of style, durability, and functionality. Don't miss out on the ultimate beach and hot tub accessory.
52% cotton, 48% polyester
Fabric weight: 10.6 oz/y² (360 g/m²)
Size: 30″ × 60″ × 0.28″ (76 × 152 × 0.7 cm)
Printed on one side only
The non-printed side is made of terry fabric, making the towel more water-absorbent