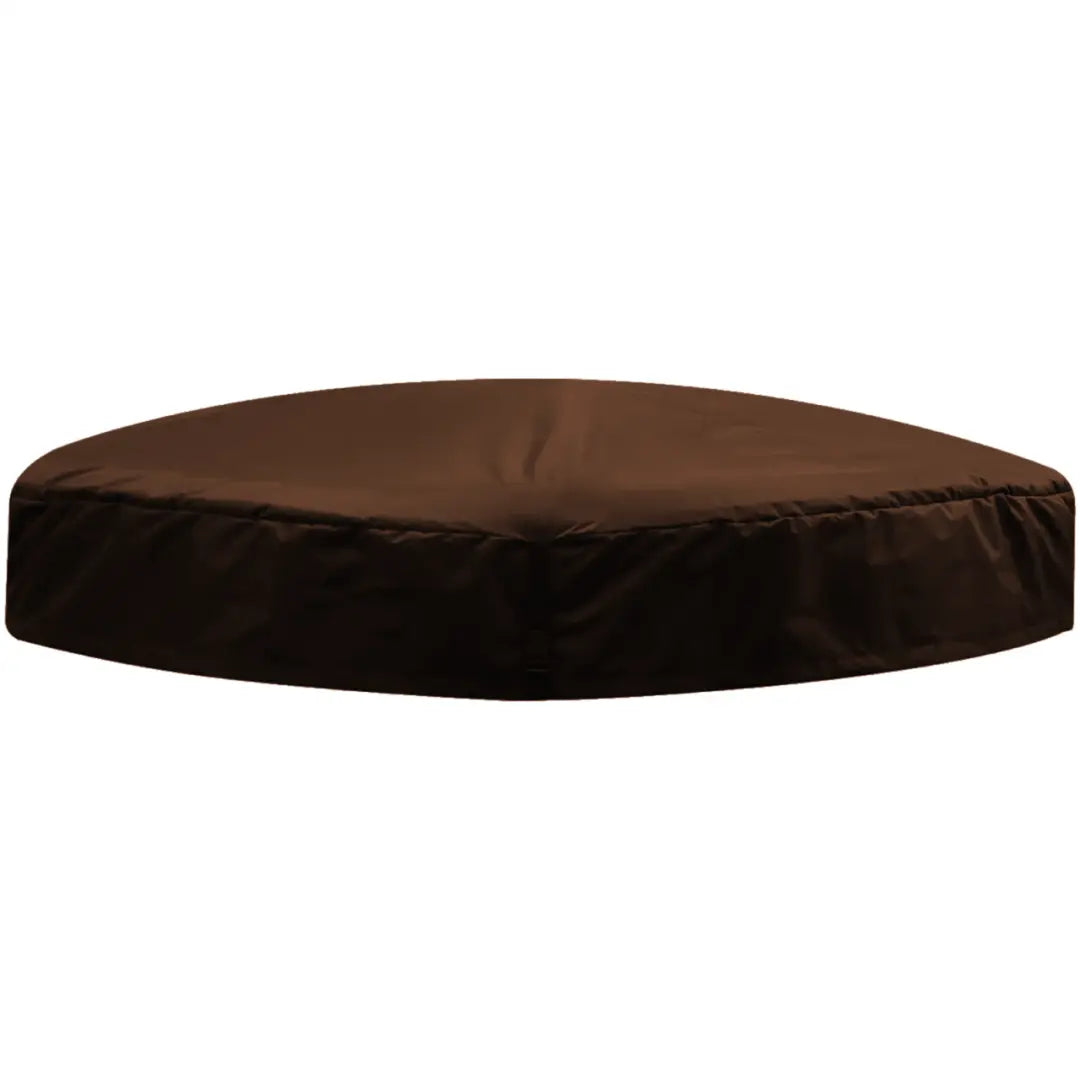 Insulated Lid for Mspa Hot Tubs
Share
Extend your hot tub season with our high-performance thermal cover engineered for MSpa models. This industrial-grade insulating lid features an extra thick 25mm proprietary closed-cell foam that's far superior to basic covers in preventing precious heat loss.
Our advanced insulation formula is lab tested to trap and retain heat, enabling substantial energy savings. Keep your MSpa hot and ready for use in any season while spending less on reheating.
The durable weatherproof construction stands up to rain, snow and wind. A raised center support prevents water pooling so you can use your MSpa year-round.
Most generic hot tub covers lose heat rapidly and make it difficult to maintain temperature in colder months. Our MSpa thermal cover locks in heat for optimal energy efficiency and performance.
Easy to secure before use and remove when finished. Fits all current MSpa inflatable hot tub models. For the ultimate heat retention, pair it with our MSpa insulating jacket, sold separately.
Take your MSpa hot tub experience to the next level with our superior thermal cover. Keep energy costs low while soaking in total comfort and relaxation all year long. Order today!
Supported MSpa Models:
MSpa Camaro EU P-CA049 - 180 x 70cm - (Circular)
MSpa Exotic EU P-EX049 - 180 x 70cm - (Circular)
MSpa Bergen EU C-BE042 - 180 x 70cm - (Circular)
MSpa Ottoman C-0M062 - 204 x 70cm - (Circular)
MSpa Starry C-ST062 - 204 x 70cm - (Circular)
MSpa Bergen AU C-BE062 - 204 x 70cm - (Circular)
MSpa Aurora U-AU062 - 204 x 70cm - (Circular)
MSpa Rimba EU U-RB062 - 204 x 70cm - (Circular)
MSpa Carlton M-CA062 - 204 x 70cm - (Circular)
MSpa Camaro AU P-CA069 - 204 x 70cm - (Circular)
MSpa Exotic P-EX069 - 204 x 70cm - (Circular)
MSpa Comfort Starry C-ST062 - 204 x 71cm - (Circular)
MSpa Bergen US C-BE082 224 - 224 x 70cm - (Circular)
MSpa Rimba AU U-RB082 - 224 x 70cm - (Circular)
MSpa Tekapo C-TE042 4 Person - (158x158) x 68cm - (Square)
MSpa Tekapo C-TE062 6 person - (185x185) x 68cm - (Square)
MSpa Otium M-0T062 - (185x185) x 68cm - (Square)
MSpa Soho P-SH069 - (185x185) x 68cm - (Square)
MSpa Vito U-VT061 - (185x185) x 68cm - (Square)